Contact Us

Please use the form below to contact us: Rest assured that your information will be securely, confidentially, and professionally handled.

*Denotes required areas.
Call us: (877) 656-9111 or (301) 949-4449

Send a Fax: (301) 949-5252


Regular Mail:PO Box 242, Kensington MD 20895


Overnight: 10410 Kensington Parkway, Suite 308, Kensington MD 20895


CLICK IMAGE FOR
YOUR FREE COPY!
Featured Video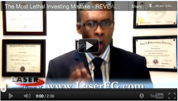 Don't wait for a light to appear at the end of the tunnel, stride down there and light the bloody thing yourself.
- Albert Einstein